Gigs & Events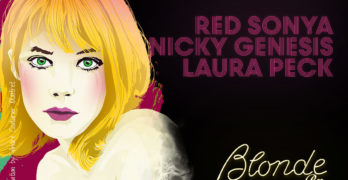 Don't miss Lady Lush's monthly house & techno dance party at Blonde featuring guest DJ Nicky Genesis from Las Vegas, plus and yours truly holding it down.
Alien Tom, Mark E Quark and I will be representing San Diego at Tropical Oasis Retreat Kauai January 26-30 and we invite you to join us for an adventure!
Join Lady Lush for our monthly house music dance party at Blonde in San Diego! We are excited to host the very talented DJ Colette this month!
Recent Music
I had the pleasure of playing on my birthday for the grand opening night of T is 4 Techno, Tuesday December 5th. Here's my #Tis4Techno set! Enjoy!
We are proud to announce our Red Alien remix of Nicolas Petracca's Imagination Fields is available for pre-order now and will be released 12/1 on Beatport. 
Like moody, deep, dark techno and house? You may like this Red Alien annual mix session, Day of the Dead… Listen, download and share the love!