Gigs & Events
House Music Fridays at The Air Conditioned Lounge is a weekly event celebrating good house music, good friends and good drinks.
Come join us for a night good vibes, stiff drinks and weekly guest DJs playing the best in House Music in the heart of the Gaslamp.
We are hosting a private shindig to get ready for Contact and hang with friends. This lineup is stacked! I'm honored to share the stage with these fine gentlemen –> Hipp-e, Alien Tom & Cris Herrera!
Recent Music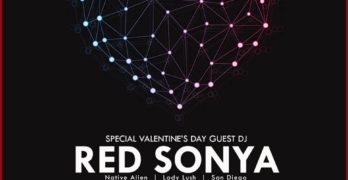 Download and listen to the live recording of my Valentine's set from Dance Klassique at Blonde bar, recorded Wednesday, February 14th, 2018.
I had the pleasure of playing on my birthday for the grand opening night of T is 4 Techno, Tuesday December 5th. Here's my #Tis4Techno set! Enjoy!
We are proud to announce our Red Alien remix of Nicolas Petracca's Imagination Fields is available for pre-order now and will be released 12/1 on Beatport.