Podcast: Play in new window | Download () | Embed
Here is Part One of Red Sonya's 2 1/2 hour opening set from Back to Basics! The first half of my set was more on the sexy, deep, minimal, groovy tip….very similar to the impromptu "downtempo" techno set I played on the patio at the first Pocket Underground Party at Area 33. I really enjoy playing this vibe. Download & Enjoy!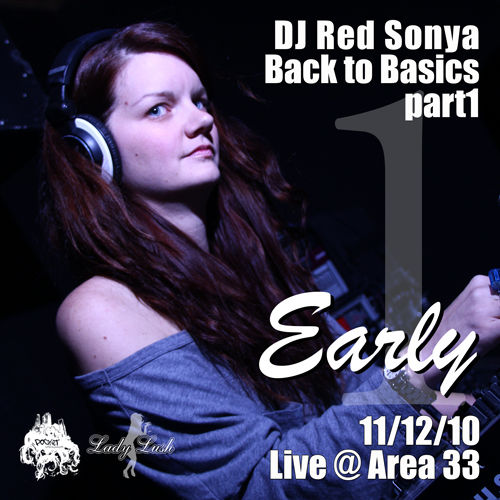 Red Sonya – Back To Basics DJ Set List
This Party (Willian Pires Remix) – Amy Jane
The Fugitive – Justin Martin
Use Abuse – Mortiz Piske
Miss Motherfucker – Wender A.
Pearls – Einmusik
Ket Vision – Danny Lilwall
Lady Luck (Solee Remix) – Timo Garcia, Amber Jolene
Telling – Sycophant Slags
Who Stole The Soul (Anja Schneider's What Is Soul Remix) – Sebrok, Tassilo
Melodica – Stimming
Failsafe – Hobo
Don't forget to go get Red Sonya's Live Back to Basics Mix –> PART TWO!